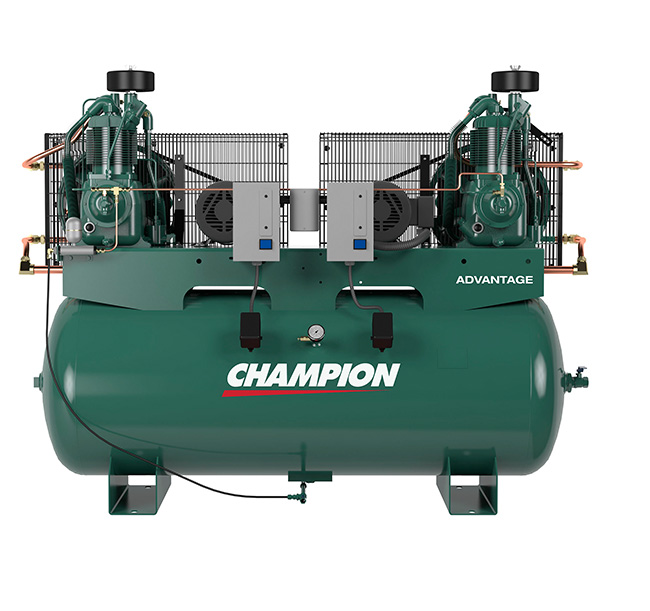 Air Compressor Supplier in Idaho, Eastern Oregon, and Northern Nevada
Reliable compressed air is the lifeblood of
automotive and truck service equipment
.
Whether you're working in an auto body shop, tire shop, vehicle service facility, new vehicle dealership, farm, mine, or heavy equipment repair shop.
Diversified Systems, Inc.
offers a wide array of CHAMPION compressors and accessories and will help you determine the best compressed air system for your specific needs, whether that's a commercial portable air compressor or a shop car air compressor, based on our extensive knowledge and experience. For more information on purchasing an air compressor or our repair services, contact our company today at
(208) 344-8607
!

Best Commercial Air Compressor
Choosing the right compressor system is an important decision for your business, as it will lower your capital investment, reduce downtime, keep rising energy costs at minimum levels, provide needed air volumes and pressures, and minimize repair and maintenance costs. CHAMPION PNEUMATIC offers high quality air compressors for every need.

Diversified Systems, Inc. offers the following Air Compressor Products:
                -Duplex and simplex two-stage reciprocating (piston) air compressors
                -Rotary screw and rotary vane air compressors
               - Compressed air dryers
               - Aluminum quick-lock compressed air piping systems
               - Stationary air compressors
               - Tank mount or base mountain compressors
- Electric or engine driven 

The choice can be daunting. Opinions abound on what compressor style is best. We specialize in vehicle repair shop applications and have extensive knowledge and experience to help you get the very best system for your investment. From a high-volume tire store to a portable service truck to a smaller 1- 2 tech shop, we will share our knowledge to make sure you get a product that will support your current and future growth.

In addition to selling the best commercial shop and service truck air compressors, we service and maintain all automotive compressors, which are often the most neglected equipment in any shop, big or small. We service home car & vehicle lifts, tire and wheel service equipment, and lubrication equipment, and other vital shop repair equipment. 
Special equipment requires the experienced and trained technical support provided of our field technicians. By offering both the equipment and trained installation and dependable service, you are able to simplify the process and have just one company to fulfill all your needs! To inquire about our quiet commercial air compressor prices, as well as more information about our compressors and service for car and truck shops,

contact us online

or by phone at

(208) 344-8607

. We serve clients in Idaho, Eastern Oregon, and Northern Nevada.